How to Plan a Trip to Theme Parks in Orlando
We are the travel consultants for your awesome holidays in Orlando theme parks, Walt Disney World and Universal Orlando. Let´s talk!
Find out more
About us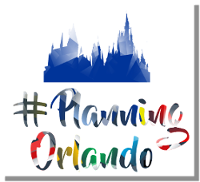 Orlando is much more complex that you can imagine. 
72 million people visit Orlando every year.
There are 9 premier Disney and Universal parks, which are huge and often crowded.
Just Walt Disney World covers 101 km2, that is twice the island of Manhattan.
Lots of families come back from their holidays exhausted because they spent their days in Orlando standing up in lengthy lines and thinking that they missed out many interesting activities.
And with the impression that they spent too much money on their accommodation, park tickets, dining and travel than they really needed.
Would you risk such a special trip with poorly done planning when you could get advice from experts in Orlando like us?
Should you do what everybody does?
Do you usually trust the opinions from any random person who posts on the Internet?
Is it really a good idea to get standard advice from a travel agent working on commission who will get a percentage of the money you will spend on your booking who will encourage you to spend more than what you really need?
Your family is unique and your trip should be too. Which is why our service is adapted to your needs.
With our exclusive and totally personalized advice on travel to Orlando, you and your family will enjoy Walt Disney World, Universal Orlando and their surroundings to the fullest.
You can avoid suffering crowds and lines, expensive unsavory meals, surcharges, unease and upsets, spending thousands of hours looking for information and getting it wrong, having to skip rides, lengthy lines and much more.
You will save a lot of money and time, and you will experience a magical and unforgettable holiday if a professional gives you advice on the best way and moment to spend each moment of your trip so that everything is perfect.
EXCLUSIVE DIGITAL GUIDEBOOK WITH YOUR PERSONALIZED ITINERARY DESCRIBING YOUR DAILY PLAN IN ORLANDO.
GET YOUR OWN PROFESSIONAL TRAVEL CONSULTANT, THAT WILL BE AT YOUR SERVICE, PROVIDING  PRE-TRAVEL AND ONGOING SUPPORT THROUGOUT THE PLANNING OF YOUR HOLIDAYS.
FULLY ADAPTED TO YOUR FAMILY NEEDS AND PROVIDING GOOD VALUE FOR MONEY.
YOU WILL LIVE THE INCREDIBLE VACATIONS THAT YOU ARE DREAMING OF. ENSURE THAT IT WILL BE THE PERFECT TRIP!
Passionated about Orlando, staying over frequently. We have learned how to plan Orlando holidays and enjoy the parks, dining and experiences in a fun an relaxed way. We love discovering hidden special corners, exclusive experiences and learning new tricks to avoid crowds and long lines.